First, you must call a warehouse or store like Home Depot, Lowes, or visit a site like Craigslist to see if the pallets are available for purchase and if so, how much do they cost. Yes, I know Craigslist has received a bad reputation, but it is still a site that everyone around the world will post a FREE ad on and then again you call first before you go and always make sure you take someone along with you. Another tip is to call around to different places in the area and see which one has the cheapest prices because the idea here is to save as much money as possible and get something that is worth that price. As soon as you do you will be on your way to making something great.
Now that you have found a place to purchase your pallets; the next step is to check the quality of the pallets. Here are some questions to ask yourself: "Are worth buying?" "Are they in good shape?", "Are there any nails hanging out of the pallets?", and "Are there any broken board going across?" These are just a few things you want to ask yourself and the salesperson before making a purchase. The process of buying pallets is the same as buying anything at any other store, you want to make sure you are getting your money's worth. Of course, you want a cheap price; just not a cheap product.
Last, but definitely not least, make sure that you have the proper tools to sand down the pallets, so there are no splinters sticking out if you want to pull boards apart make sure you have the proper tools for that because let's face it a hammer will not do the trick. You can always visit your local hardware store, friend, or a neighbour to see if they have the tools you'll need and can get those boards apart for you without breaking the pallet. It's a process that takes time and effort, if it is done right you'll be on your way to an incredible creation you never knew you could do.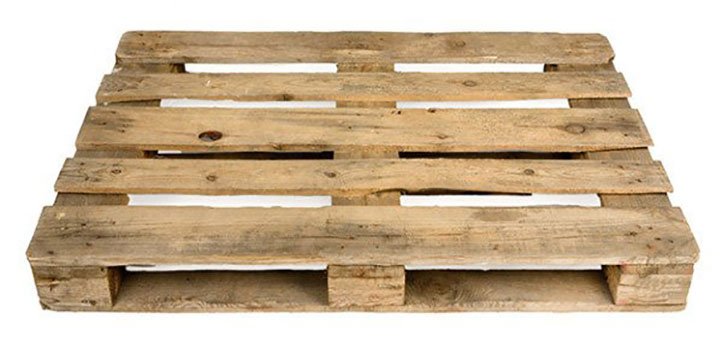 Pallets can be used for anything you want whether it's something for the home like a patio set, a bed for yourself or your pet, or to start a small garden. Whatever you create it will be special. Instead of letting them pile up in a store, warehouse, or get thrown in the junkyard take them and create something exciting for everyone to see. After that if you are impressed, why not post it on Pinterest and other social media sites for the world to see? Just remember to make sure you are getting the right price wherever you may go and make it a family or friend activity. You don't have to do it alone, it's best when friends are around. Can't wait to see what you have created! If you are planning on doing DIY with pallets or need pallets for your warehouse contact Warehouse Cubed 770-638-4887 for all your pallet needs. Contact us today get a quote for new and gently used pallets.
What's something you have created with pallets?