Best Mezzanines Floor Systems Company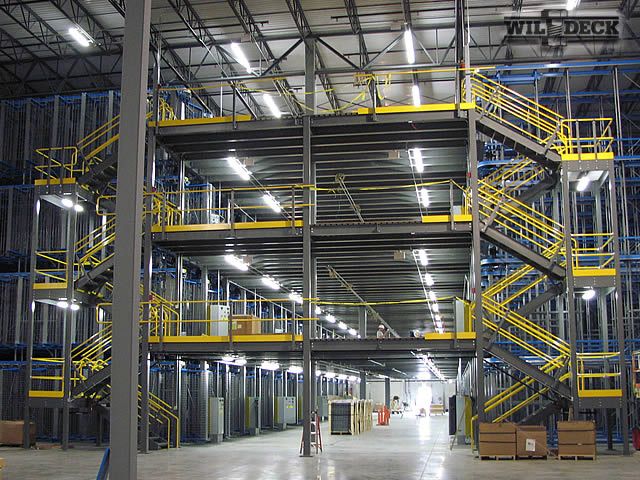 Warehouse Cubed partners with Wildeck, the largest mezzanine and material lift manufacturer in North America. The best engineering team in the industry provides custom and cost effective solutions for all requirements. Mezzanines(Single Story & Multi-Level), Observation Decks, Storage Decks and Work Platforms. Floor Options are Available.
Together Warehouse Cubed and Wildeck meet all material handling needs with the best design for each specific application. Mezzanines and lifts increase manufacturing, storage, distribution, and office space at a fraction of the cost of standard construction projects, while meeting even the most stringent industry standards. Wildeck Vertical Reciprocating Conveyors are a cost-effective, safe, and easy way to move materials from one elevation to another. They are ideally suited for the safe and efficient movement of materials to a mezzanine, rack storage system with catwalks, or
any new or existing upper floor level. With more than 35 years of experience Warehouse Cubed is the most innovative and reliable choice to meet any material handling needs.
Warehouse Cubed provides consulting, design, products & solutions for warehouses, distribution centers & manufacturing facilities. Products we sell include: Mezzanines, Conveyors, Pallet Rack Systems, Modular Buildings, Selective Racks, Rack Armors, Stretch Wrap and more. Mezzanines Floor Systems, Steel Storage, Modular Warehouse, Industrial, Structural, Prefabricated, Commercial.