Modular In-Plant Buildings
Best Modular Buildings Company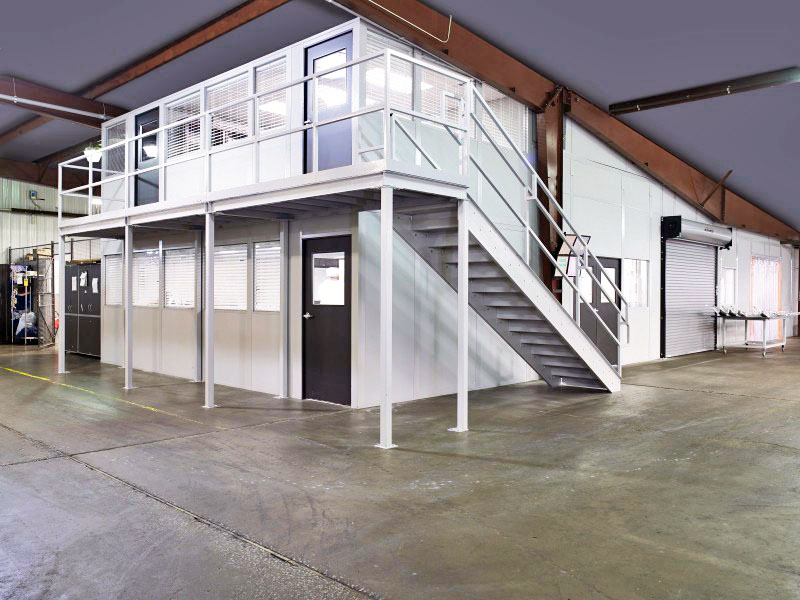 Modular buildings are great for many different types of facilities for many reasons. They are generally used as a simple way to create extra office space or partition a building. This method comes without the hassles and headaches that happen with standard construction. Some examples of modular buildings include conference rooms, climate-controlled workspaces, and waiting areas. Modular offices can even be multi-story structures within your building. The buildings
are fabricated
out of high-quality panels, making them quick to assemble. There are many options to choose from when designing, which makes them very custom.
Warehouse Cubed has teamed up with PortaFab to offer the best quality products on the market. Years of experience and innovation makes this a value-added solution for every application. Pre-engineered modular components make for a smooth and painless installation in any environment. Standard construction can impair operations for weeks and reduce options for changes. This method reduces installation time and offers flexibility for future changes. PortaFab is the leading manufacturer in the industry. They guarantee the highest quality of building systems.
Warehouse Cubed is a material handling integrator and leader within warehouse systems. Products we sell include: conveyors, pallet rack systems, selective racks, and rack armors. We also carry a variety of supplies such as stretch wrap, packing tape, and
poly
bags.